STRIVING FOR PERFECTION

San Diego Hotlimos is a luxury transportation provider for all forms of entertainment. We strive to bring Southern California the biggest and newest of vehicles for your entertainment pleasure.
Considering most of our company is centered on you, your friends, and family having a great time we have taken the liberty to maybe nudge you and a wonderful direction.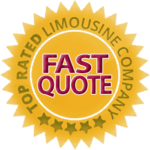 We absolutely know that if you are not enjoying your day off than we are not doing our best. On our Adult Party Ideas page, we've included some great ideas that have turned out wonderfully.
Take a look and let us know if we are missing anything.
Every question is important to us. Feel free to use the form to the right or just give us a call from the number above. We are able to help you up til 10 pm on most weeknights.