WHY OUR SAN DIEGO PARTY BUS! 
We have a great San Diego Party Bus for you! Jump into one of our limo buses and experience the best! Our personal goal is to provide excellent transportation for you and your guests. To be the best you must bring affordable and reliable limousine service to your customer. We have been doing that for over 10 years and have the Yelp Reviews to prove it.
Our limo bus, party bus, and bus charters are available to everyone in San Diego CA.
We have been in the group transportation and bus charters business for over 10 years. We pride ourselves on having the most reliable party bus rentals in San Diego. We achieve this by having our own Automotive Repair business. In fact, our auto-repair business has been in business for over 35 years. By striving to have the newest and the best-maintained vehicles we are able to win you over.
Owners are professional Auto Mechanics insuring you and your friends reliable transportation.
We offer great Party Bus prices for all our NEW luxury vehicles. In fact, tell us you are a potential new customer and let us see if we have a party bus special available for you. We also offer Loyalty Discounts for frequent customers.
Allow us to cater all your needs and requests. Feel rest assured that Hotlimos is one of the top San Diego party bus companies in service and luxury. Please feel free to call us with any and all your personal questions. For quicker response fill out our
FAST QUOTE
form located in our menu atop. We will be able to give you an authorized and official quote within a few minutes.
OUR VEHICLES
Our Party Buses stand out! We have 3 brand new Krystal Coach Luxury Party Buses in Wedding White.
Each of our San Diego Party Buses come complete with a professional sound system. We have vertical dancing poles to prevent you from losing your balance in all our buses. Three or more video monitors. Dance and Nightclub Lighting. Artic-Cold Air Conditioning (Upgraded). In fact, we have the coolest party buses in town.
Just
ask our competitors! We also provide storage space in the rear of the vehicle. Driver Partition for privacy. Our 50 and 35 passenger buses come complete with Satelite Television. Perfect for those Saturday and Sundays so you don't miss the big game. Each vehicle is
ECO-Friendly
with refined emissions to keep down on pollution. Best of all, all our new vehicles won't leave a puddle of oil in your driveway like other companies vehicles.
Please remember Safety is paramount. our primary concern for you and your guests is to have a safe and enjoyable ride.
As I mentioned before the best part of our maintained party buses and limos are the safest vehicles in town. Our vehicles
are stored
at our auto-repair shop in San Diego. Each vehicle goes through a 100 point inspection every week. Your personal driver will inspect your vehicle for comfort and ride. We Take No Risks! You are in great hands with San Diego Hotlimos!
We offer Limo Bus Services for all San Diego. We are the leading provider of luxury limo party bus packages to Vegas, Los Angeles, and Orange County.
Our party buses are available to rent 7 days a week, 24 hours a day.

We provide bus charters for groups of 5 to 50 passengers.

We have a fleet of luxury party buses that can

specifically

cater to your special group needs.

We are the leader in High End Wedding Transportation

We offer bundled packages for Wedding/Bachelor/Bachelorette Parties.

Business Transportation / Company Outings

Winery Tours / Brewery Tours / Distilled Spirits Tours

Kids Parties & School Dances

Military Discounts & Military Formals

San Diego to Vegas Party Bus
We even decorate your vehicle for any special occasion!
Just
let us know what you are celebrating and
maybe
we can help out. Please remember you will be responsible for taking the decorations down. Please inform your driver of your wishes.
In regards to weddings, keep in mind we are one of the very few providers of white, new party buses in San Diego. Please try to plan a few months out for your wedding transportation needs for our vehicles are in high demand.
TRANSFERS OR PICK-UP & DROP-OFF
When you won't be needing your vehicle for your entire event. We provide party transfers which are not calculated hourly, but by the trip. Transfers will additionally include, number of stops, pick-up location, drop-off location, mileage traveled.
If you are unsure which service would be best for you please call our Party Planning Assistants. If you're interested in reading more please click the link:
San Diego Limo Services
.
PARTY PLANNING
Planning a Party can be a tough task. Hopefully, with our time-saving tips, you will save time and money from making mistakes. Don't miss these great tips!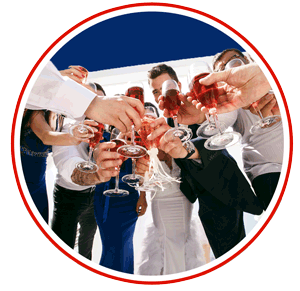 PARTY SUPPLIES
No party is complete without necessary party supplies. Include these tools and props to keep your guests engaged and/or entertained.

WHO TO INVITE
Most party organizers will tell you to make a party a hit you need to have a supporting cast of hosts. Find the best practices of utilizing your friends for added help.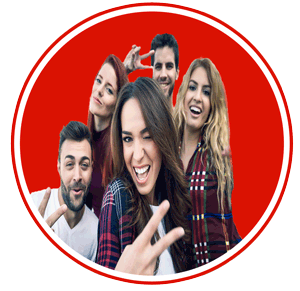 How do I rent a party bus?
There's ONLY one way to obtain an OFFICIAL quote and not an estimate (which is not binding), you must answer these simple questions HERE. By talking one and half minutes to fill this out this form you will be saving yourself 15 minutes your time and a huge headache in the end. Our online quote is here to protect YOU from companies who over promise and under deliver.
Our FAST QUOTE written process locks you in at that price, while supplies last and is a contract to protect you from being overbilled.
How much do party buses cost?
San Diego party bus prices fluctuate depending on the time of year, the day of the week, duration of the charter, the degree of difficulty, and miles. Fortunately, we add up all these prices and put it into one affordable total.
San Diego Cheap Party Bus?
We don't have ANY cheap party buses. They are ALL affordable and very nice inside and out.
If you are looking for an affordable party bus I can definitely recommend several ways that you can cut your costs. Some are easy as having a flexible schedule (sometimes changing your time by 30 minutes can save you hundreds). Give us a call and let us know who we may serve you.
Who has the best San Diego Party Buses?
We might be biased but we have the best San Diego party bus rentals. All of our vehicles are new or newer. We own our on auto repair show so you won't have to worry breaking down or poor vehicle engineering. All of our vehicles are thoroughly inspected everyday so you and your guests have the best party bus and limo experience.
Do you have Military Discounts for party buses and limos?
Of course we have
Military Discounts
. Depending on our current inventory and the day of the week we will be able to give you a decent to great deal. Fill out our FAST QUOTE and please mention you are active duty or retired active duty and we will do our best to give you the best price for one of our new luxury limo buses.
Do you do shuttle buses, dropoffs, or transfers?
Yes, we
shuttle
buses and transfers! The harder part is if we can fit you in. If you are flexible with your times we might be able to give you a better deal than you thought possible. Fill out our FAST QUOTE and make sure to mention in the remarks that you are "flexible" with your times and are looking for the best price.
How long are wine tours or wine tastings?
Most wine tours are around 6 hours total, and that gives you and your friends about 3 hours for 3 wineries. You need to figure in about 3 hours for driving and drinking (you will be doing the later). Also, depending on the side of town and the time of day may add or subtract an hour. Most wine tours should be booked for 7 hours so you and your friends aren't rushing.
Who has all inclusive wine tour / tasting packages?
Whomever does they are mostly taking your money and forcing you to go to a winery that isn't as popular.  Since wineries primary times of business are Saturday and Sunday the only real "special" you may get is a winery off the beaten path in Timbuktu. Secondly, these packages bottleneck you into less popular wineries, wines, and limited entertainment at the winery. Thirdly, you will have paid for a couple dozen wine tickets that you will have no interest in using. In the end you and your friends make your own party but if you are going to spend decent money going to Temecula you are safer going to the more recommended wineries, bringing great wine with you, and to pay as you go or find a companion to chip in for wine tickets with you. You and your friends will save about $100 in wine, $300 in grief, and the priceless memory of everything happening as it should. Please make sure to call your wineries to set your appointments and make sure to add some wiggle room for your friend who decided to go out on Friday night.
Our FAST QUOTE written process locks you in at that price, while supplies last and is a contract to protect you from being overbilled.
The Best San Diego Beer Tasting, Brewery Tour?
We do of course. Why? Because we have the nicest, newest, vehicles on the road. Honestly, because we have such a respected business Breweries are happy to see our new buses pull up. We are currently trying to put together a nice package for our beer fans so we can make their day at the breweries just a little better.
Most people are not all that interested in the brewing process. They are their to drink the freshest beer on the planet. If you are genuinely interested in a brewery tour most breweries have times set aside to walk curious beer drinkers through the process. Keep in mind they not very short and you may deter from the real reason you are there…your friends or family.
San Diego Breweries are many! We have over 100 and are growing. The best part about this is that we can tailor your beer tour to the point that saves you money because you may be closer to all of the breweries you want to go to. Also, with brewery tours we have a bigger window on when to go because most of them stay open past the time the street lights come on. Let us know how we can make your day perfect and we will do our best to help you out.
If we missed any of your personal questions please fill out the form below so we can add your question to the one above.