Depending on what's your "Flavor" for fun and entertainment. We hope that you check out these great San Diego Birthday Ideas for both Adults and Kids.
Also, please keep San Diego Holimos (619) 800-5468, in mind trying to get to these great destinations with your crew. Give us a call first because we may be able to give you a better group rate than if you called these fine establishments on your own.
ADULT BIRTHDAY PARTY IDEAS
HOT TUB CRUISIN
(619) 905-5100
hottubcruisin.com
1010 Santa Clara Pl
San Diego, CA 92109
Call up Taylor or Zach from Hot Tub Cruisin and let them know you mean business for your next birthday party on the "high" seas. The name is pretty self-explanatory. Get a houseboat with a hot tub with a great sound system. Could you think of a better way to spend a San Diego Day? If you want us to set everything up and maybe save just give us a call first.
HOUSE OF HINTS
(619) 738-5810
houseofhints.com
5575 Magnatron Blvd, Ste H
Who doesn't like to be trapped in a room that the only way out is to use your brain. Better yet go and practice and then take a date there and show her/him how brilliant you are. Afterward stop in at all the local breweries. Don't worry we will be driving. If you want us to set everything up and maybe save just give us a call first.
iFLY (Indoor Skydiving)
(619) 432-4359
iflyworld.com
2385 Camino Del Rio N
San Diego, CA 92108
If you are afraid of heights and always wanted to sky dive this is your next best idea. This is a great time with friends and something you will remember hysterically for a long time. Give us a call first and maybe we will be able to hook you up with a very special price.
Zolna Yachts
858-688-1063
http://zolnayachts.com/
1880 Harbor Island Dr.
San Diego, Ca. 92101
If you are wanting something on the finer side why not charter your own yacht for a beautiful day of "rest" and relaxation. Of course, "rest" is always a bit different from one person to another. Give us a call and we can help your friends and family to get to the yacht safe and sound.Houston dock leveler
PACIFIC COAST SKYDIVING
(619) 661-0194
http://www.pacificcoastskydiving.com/
6810 Curran Street
San Diego, CA 92154
I've mentioned earlier about the walk-around for being afraid of heights. Now we can talk about the real deal. Let's try 10,000 feet and jump from a plane? Give us a call so we can take you to another level.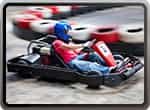 KIDS BIRTHDAY IDEAS

DAVE AND BUSTER'S
http://www.daveandbusters.com/san-diego
(619) 881-4407
2931 Camino del Rio N
San Diego, CA 92108
birthday parties are a great way to make everyone happy. I honestly believe Dave and Buster's added all the games and entertainment to actually give parents and the adults a break from the 24-hour task of taking care of kids. Dave and Buster's is perfect for all ages and more importantly provides an upscale dining and entertainment get-together that everyone will enjoy and love.
BELMONT PARK
http://www.belmontpark.com/
Mission Beach
Has been a part of San Diego since July 24th, 1925 and has been host to millions of visitors since it's opening on that day. Belmont Park in San Diego has changed much since those days, but the Giant Dipper, a wooden roller coaster has stood the test of kids, time, and fun. Also, it is a part of the National Register of Historic Places. If rides, games, and circus food don't interest you the park is close to a slew of Mission Beach local eateries. A great thing for adults who have older children is that there are neighboring watering holes and shopping close by to entertain the fussiest of parents.
THE CORVETTE DINER
https://www.cohnrestaurants.com/corvettediner/menu
2965 Historic Decatur Rd,
San Diego, CA 92106
definitely brings you back to yesteryear and wows you with their large setup and dedication to maintaining their 50's theme. I would definitely recommend this mostly for adults who would rather reminisce. Perhaps 5 to 13 years of age. Older kids may be more upset that you didn't take them to Dave and Buster's. Also, the food a Dave and Busters is quite a bit better.
TRAMPOLINE PARKS
San Diego has two notable trampoline parks that are located conveniently at the pole ends of San Diego. One is ROCKIN'JUMP in North San Diego off of Miramar Dr. The other is SKY ZONE SAN DIEGO in Southern San Diego. I honestly have only been to Rockin' Jump and found it to be pretty interesting for even an adult point of view. I was slightly jealous of watching everyone have so much fun jumping in the sponge ball pits from the rope swing and jumping from trampoline to trampoline. I want to know when they are going to have an adult night with some 80's music!carpet cleaning in Richmond Virginia
K1 SPEED SAN DIEGO
https://www.k1speed.com/san-diego-location.html
(619) 241-4740
1709 Main St,
San Diego, CA 92113
I know I have this under kids parties but this is a great idea regardless of your age. Just make sure that you are at least 4ft 10in (58"). My wife and I had a great time!